PROJECT: EGIP: Switching Designs Routes 1-9
CLIENT: ABC Consortium/Network Rail
DATE: April 2019
DURATION: 36 Months
Following contact by Network Rail and contracted through the AUC Joint Venture, WHRSL have been progressing the Circuit Main Earth (CME) Switching design for these Route Sections. WHRSL were engaged to provide development works to assist the CME switch manufacturer (Driescher) to modify their switch base design to enable its installation onto Series 1 infrastructure. This included the interface of a new type of CME switch (Driescher) and a new Switch Operating System (Flexball Drive).
The design services commissioned under the contract includes up front surveys, production of Form B & AFC packages along with the creation of new Basic Design and involvement with the corresponding Product Approval and testing support process.
Route Sections 1 – 3 has been progressed through detailed design stage, with AFC to be completed, having started in January 2017 with an initial contract value of £410,214. Route Sections 5 – 9 were awarded in June 2017 with a value of £1.46 million.
Due to design changes outside of WHRSL control we have had to revisit the packages to address these emergent changes in parallel with meeting the required programme dates, these changes had led to an increase in the total order value to circa £2.48 million.
PROJECT CONTROL AND RESOURCE
A number of options were used in the delivery management of the project to help overcome problems faced, which included Technical Queries, Request for Information, and client interface meetings.
"Wentworth House contributed significantly to the successful delivery of electrification in the Bristol Parkway area.  The collaborative approach enabled a smooth flow of high quality design and an ability to respond to change quickly which made a challenging programme an achievable one."
Clive Porter,
Network Rail
Throughout the project WHRSL have maintained a constant level of support and quality.From an engineering perspective, WHRSL have applied a pro-active approach to resolving issues and means of improving processes adopted on the project. Examples in the CME project include:
Working with Driescher to develop a switch base that is compatible with Series 1 infrastructure.
Made 3D cells from scratch and produced designs that are BIM level 2 compliant.
The RS3 3D model was poor quality, WHRSL ensured that the information for each structure was correct, cross referencing the 3D model with AFC cross sections, As-built cross sections, and OCR site survey information information. This helped reduce additional costs that could be incurred by incorrect allocation due to the poor details in the 3D model.
To ensure innovation could develop within the project, internal reviews were undertaken at the beginning of each submission, and were ongoing throughout the project.
These reviews allowed us to develop on ideas from previous submissions and improve on them. This resulted in designs that were better in quality and accuracy, while also being more consistent and efficient.
As this is the first time that CME switching drawings have been done, client feedback gave us valuable information on how to improve on our designs effectiveness by offering opinions outside of an OLE perspective.
Design changes that were instigated by D&C alert 91 were implemented into the project, which gave us the chance to take a step back and better visualise how NR wanted the designs presented.
Collaborative working is a definite advantage for this project. There are a large number of interfaces from AUC/JV who are the main contractor, the new switch manufacturer Driescher to the multiple OLE design companies. Working closely with the Network Rail team, WHRSL have been able to produce designs onto structures that are at multiple stages of the project life from outline design through to installed and commissioned structures.  Through our knowledge of basic design we have been able to develop the Driescher product to fit onto Series 1 equipment.
For Route Section 6P the working relationship we have with the concerned parties for the project is strong. In particular we have found that we have been able to work with Network Rail in a means where commercial items are dealt with in parallel to resolving the engineering activities they relate to, as opposed to only once the formalities are in place. This has been achieved following the development of trust and therefore results in a benefit to the programme as commencement and completion of items needed are not delayed which aids achieving the common goal of completing the project on time, safely and to the highest standards of quality.
As mentioned previously a proactive working environment was fostered over time which allowed emergent change to be dealt with immediately as opposed to only after the formal commercial process had taken place. As such when emergent changes arose we discussed with the client the priorities of said changes and assessed the workload of the team to see if the requirements for the change could be met either in parallel with the teams current workload or via the use of additional resource.
In the cases where neither of the above were options we would assist in determining a means of releasing critical elements of the change to either Network Rail or interfacing parties prior to the completion of the full change requirement (for example we would release structure loads and co-ordinates upfront to enable the foundation designer to progress their works). This occurred relatively frequently so the practice of handing over upfront information which we then confirmed was still accurate upon completion of the design task (in terms of ensuring other parties design was based on sound information) became a familiar process for us which we have applied against other projects since.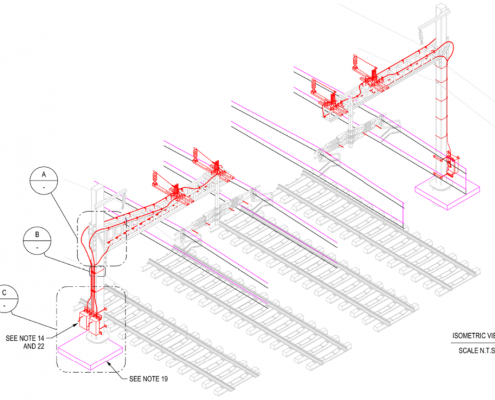 https://railelectrification.com/wp-content/uploads/2019/03/Plans.png
738
975
https://www.railelectrification.com/wp-content/uploads/2019/03/Asset-1.png
2019-03-24 23:43:22
2019-05-28 08:49:38
Great Western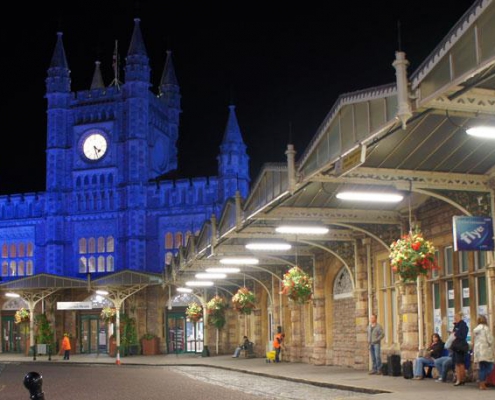 https://railelectrification.com/wp-content/uploads/2019/03/download.jpg
457
948
https://www.railelectrification.com/wp-content/uploads/2019/03/Asset-1.png
2019-03-24 23:20:33
2019-05-28 08:46:10
Bristol Temple Meads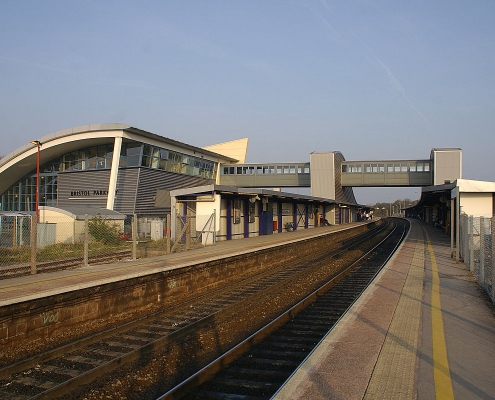 https://railelectrification.com/wp-content/uploads/2019/03/Bristol_Parkway_railway_station_MMB_07.jpg
800
1200
https://www.railelectrification.com/wp-content/uploads/2019/03/Asset-1.png
2019-03-24 22:03:22
2019-05-28 08:45:44
Bristol Parkway
Sign up to our Newsletter